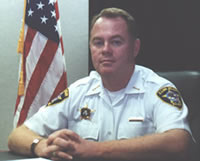 The Palos Hills Police Department is here to serve the community. I strongly believe that in this day and age crime control must be augmented with community-based strategies that help prevent neighborhood crime, reduce fear, and enhance the quality of life in our city.
When the community members work together in partnership with law enforcement, we can identify underlying causes and search for the best ways to solve our local problems.
Urban crime can seep into our city–changing our neighborhoods, frightening our senior citizens, and influencing our children. We need to take action to find the best ways to address these concerns before serious problems begin.
By working together we can establish a lasting partnership that will benefit everyone.
Chief Paul J. Madigan